BMW Sets the Standard for Sustainability in the Automotive Industry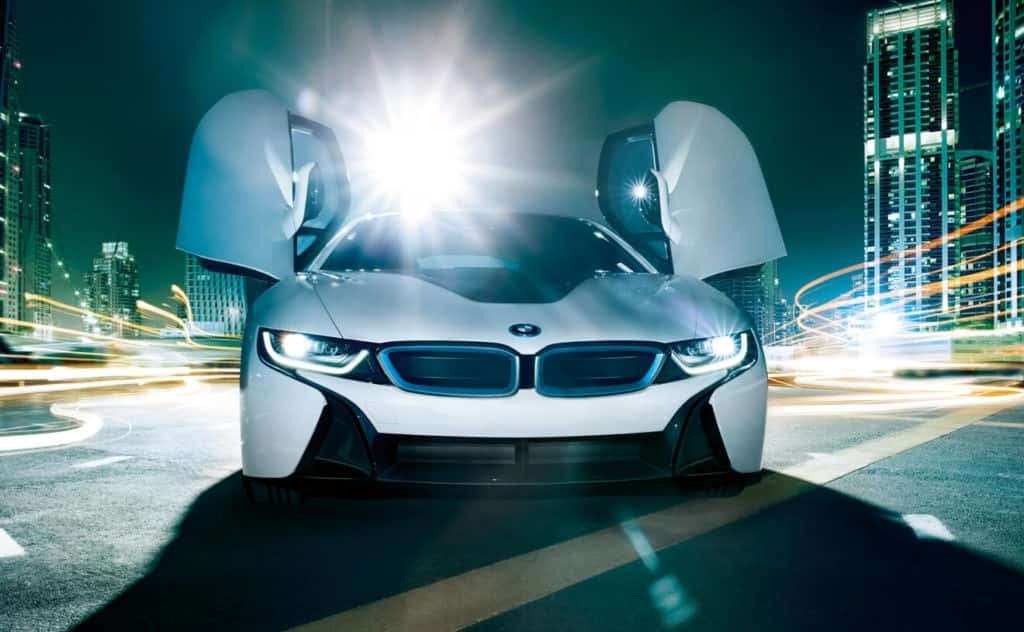 The 2014 BMW i3 heralds the automaker's major entry into the fast-growing hybrid and electric vehicle market. While the company had leased EV versions of its Mini Cooper and 1 Series in the past, the i3 is a different beast altogether. Unlike most of the competition, who simply throw a hybrid powertrain or electric engine into an existing gas-powered model, the BMW i vehicles are built from the ground up as pure hybrids or EVs.
The i3 is designed into two distinct parts: the Life Module and the Drive Module. The former, or the passenger cell, is primarily built from carbon fiber. This makes the i3 the first mass-produced vehicle to be constructed of the material. Carbon fiber has the advantage of being as strong as steel but at only half the weight. It's even lighter than aluminum. And speaking of aluminum, the Drive Module, which houses the i3's powertrain (engine and transmission), is 100 percent built from the light-weight metal. The BMW i3 weighs around 2,700 pounds. In comparison, the now defunct 1 Series weighed over 3,300 pounds while the diminutive Mini Cooper weighs slightly over 2,500 pounds.
Read our informative BMW i3 in San Francisco page to learn more about this amazing new EV from BMW.
Besides being lightweight, BMW made extensive use of recyclable and "green" materials in constructing the i3. This contributes to the vehicle's sustainability. Around a quarter of the thermoplastic parts of the EV's exterior, for example, are sourced from recycled or renewable materials. A similar amount is used in the plastics found in the interior, from inserts to paneling. Fibers from the Kenaf plant is used in the door trim while eucalyptus wood trims the dashboard. Olive leaf extract is utilized in tanning the leather upholstery. Even the key fob is made from sustainable materials: the bio-polymer housing uses castor oil as one of its components.
Finally, BMW used green power in the i3's construction. The plant where the EV is assembled uses power from wind turbines while the factory that creates the carbon fiber panels uses electricity generated from a nearby dam.
The 2014 BMW i3 is scheduled to roll out at dealerships in the next few weeks. However, the 700 lessees of the electric "ActiveE" 1 Series can take the key to a special "electronaut" i3 that's hitting the dealerships right now. This limited edition comes with its own badging, accessories and equipment including an exclusive smart charging app.
Written By: Jason Griffin