---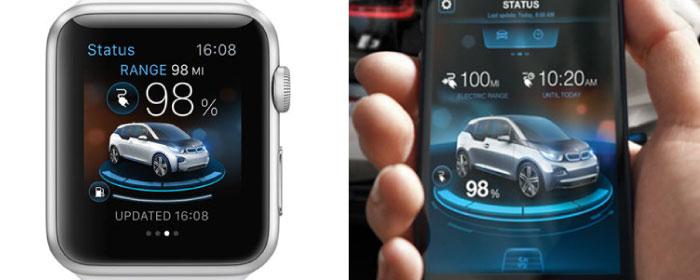 SMART MOBILE INTEGRATION
To make every journey an efficient one, you can use the integrated BMW i Remote app to sync your BMW i3 to your smartphone, Apple Watch, Samsung Galaxy Gear Watch and other mobile devices.[3] When connected, you'll be able to check your battery's state of charge, configure automatic charging times, set a comfortable cabin temperature through preconditioning, and even sync destinations, all before getting behind the wheel.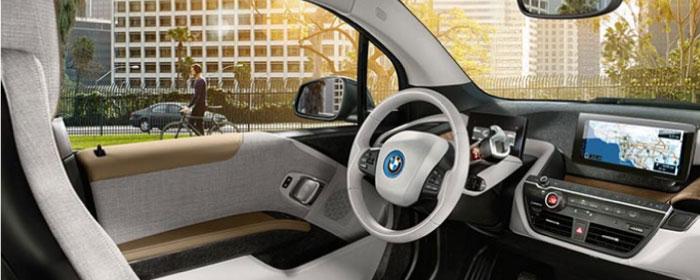 ON-BOARD NAVIGATION
The navigation system for the BMW i3, with ConnectedDrive Services, makes driving easy and convenient. At the heart is the Range Assistant with dynamic range map.4 It takes into account your battery charge level, driving style, the traffic situation and topographical information to show you the most efficient route with the current battery charge. Another revolution in routing: If you can reach your destination quicker using alternative transport such as the subway or rapid-transit train, BMW i Navigation will show you current schedules and guide you to a parking space near the train stop.

---
The latest BMW i3 has a 114 mile range on a full charge—that's 50% farther than the first generation i3.[1] And with the Range Extender, your total driving range is up to 180 miles. This vehicle's gas-powered, two-cylinder engine generates electricity to maintain the charge of the lithium-ion battery at an approximate 5% level.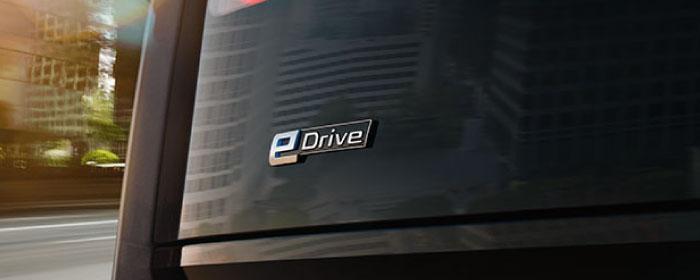 POWERED BY INTELLIGENCE
In the BMW i3, the accelerator pedal not only works in the obvious way of propelling the vehicle forward, it also incorporates the innovative technology of brake energy regeneration. The pedal converts kinetic energy into electrical energy to further feed back into the battery for added efficiency.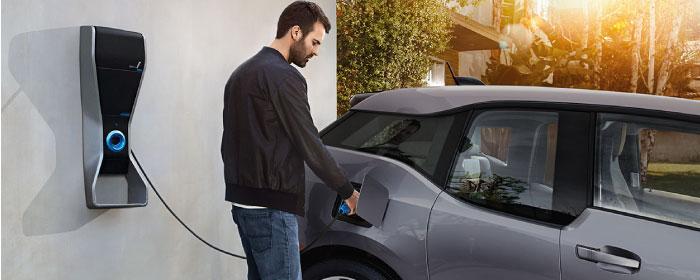 STAY CHARGED
The BMW i3 can be fully recharged in just 3.5 hours using a Level 2 charging station, and even quicker - up to 80% in 20-30 minutes - using a DC Combo Fast Charger.[5] At home, drivers can install a home charging station through the BMW Installation Services program. On the go, use the ChargeNow Card[6] that comes with your vehicle to access more than 23,300 U.S. charging stations[7] in the ChargePoint Network, including a growing number of DC Combo Fast Chargers.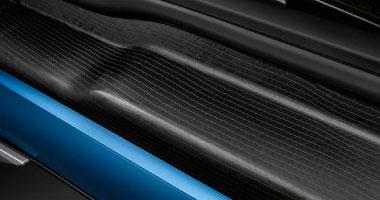 NOT JUST FOR RACECARS ANYMORE.
Carbon Fiber Reinforced Plastic (CFRP), that is. Unprecedented use of this material in the framework of the BMW i3 makes it one of BMW's lightest vehicles, setting new standards in construction and safety. CFRP is 50% lighter than steel, but just as strong, and is actually the secret to this vehicle's remarkable performance and efficiency. Finally, the use of CFRP also contributes to the vehicle's spacious and airy design.

A revolution starts with revolutionary thinking. And when developing the BMW i3, engineers did just that by rethinking the vehicle's architecture specifically for the needs of an electric vehicle. The result: a lightweight two-piece structure that increases agility, driving range, and interior comfort.

---
FEATURED PACKAGES & OPTIONS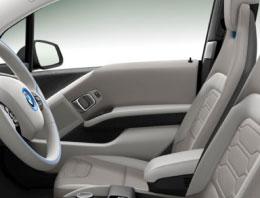 MEGA WORLD
With the Mega World, you'll see where innovation meets renewable materials for a whole new definition of interior luxury. Outside, you have the sporty option of 20" BMW i Light Alloy Double Spoke Wheels.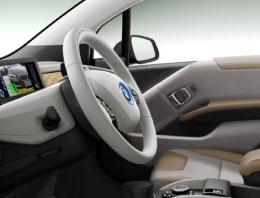 GIGA WORLD
The Giga World includes every feature of the Mega World and more, like distinctly designed wheels and unique interior materials. Sporty, 20" BMW i Light Alloy Double Spoke Wheels are an option.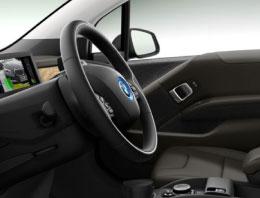 TERA WORLD
Finally, the Tera World adds exceptional sophistication to high-end sustainable elements and renewable materials. A sporty option: 20" BMW i Light Alloy Double Spoke Wheels.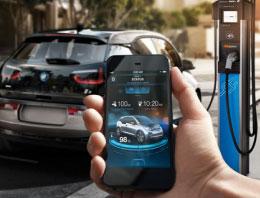 TECHNOLOGY & DRIVING ASSISTANT
The Technology and Driving Assistant Package helps you get the most out of the BMW i3 and reach your destination as quickly as possible with your battery's current state of charge.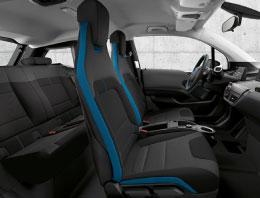 BMW i3 REX VALUE PACKAGE
The complimentary BMW i3 REX Value Package is more plus without the minuses. It includes the Deka World dark cloth interior with signature blue accents—a combination previously unavailable in the U.S.

---
EXPLORE THE NEW 2017 BMW i3 NOW
The new 2017 BMW i3 models are here in-stock at BMW of San Francisco and ready for your test drive! Click here or call 888-397-4754 to schedule your personal BMW i3 test drive experience now.


[1] Based on EPA estimates.
[2] Tax credits are complicated and subject to change without notice. While BMW of North America, LLC does its best to keep this information up-to-date, it cannot guarantee the current accuracy or your eligibility. We recommend consulting a tax professional to validate credit availability and eligibility.
[3] When drivers download the BMW i Remote App to their Samsung Galaxy S device, they'll be able to control their vehicles from the palm of their hands, or even their wrists as shown above.
[4] Option.
[5] Model Year 2014 BMW i3 vehicles must be equipped with Option 4U7, DC Fast Charging (SAE). Model Year 2015 and 2016 BMW i3 vehicles come equipped with DC Fast Charging capability.
[6] www.chargenow.com/us
[7] Number of charging locations within the ChargePoint network.