---
BMW's legendary 2.0-liter TwinPower Turbo inline 4-cylinder gasoline engine works in perfect harmony with an electric motor that's powered by a high-voltage lithium-ion battery. This synchronized combination earns you better gas mileage and instant torque when you push the throttle.

The 530e will accelerate from 0 to 60 mph in 6.1 seconds, according to BMW, and can reach a top speed of 130 mph. A 9.2-kilowatt-hour lithium-ion battery pack sits under the rear seat, a location that BMW says preserves trunk volume and maintains a flat load floor. EPA efficiency and electric-range figures are not available yet, but BMW previously quoted an electric range of 28 miles on the European testing cycle.
A comparable figure for the EPA testing cycle would likely be 20 to 30 percent lower. Charging from a 240-volt Level 2 AC source takes three hours. Three driving modes—Auto eDrive, Max eDrive, and Battery Control—allow the driver to manage how electric power is used. The default Auto eDrive mode switches between gasoline and electric power, and allows for all-electric driving in certain situations up to 56 mph. Max eDrive prioritizes all-electric driving, raising the electric-only top speed to 87 mph, while Battery Control allows the driver to hold a charge in the battery pack.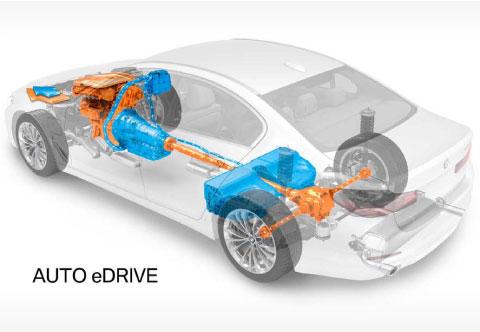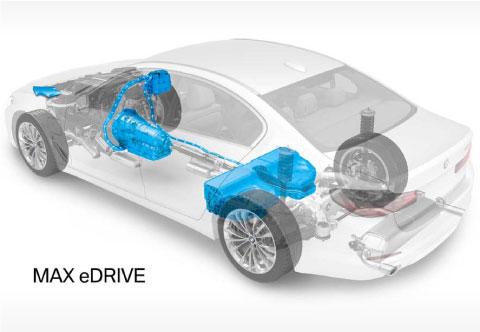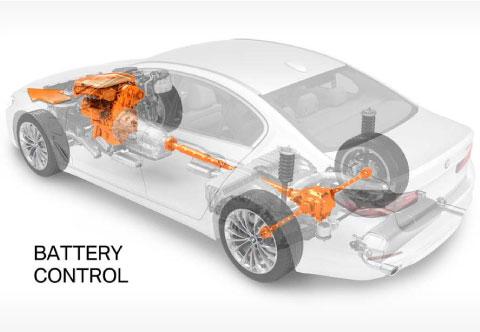 ---
With respect to charging the lithium-ion battery pack, one can use a 120V outlet, with the" Occasional Use" Cable which can fully charge a depleted battery in 7 hours. However with the BMW Charging Station or other J1772 style charger, the 530e's battery can be fully charged from empty in just under three hours.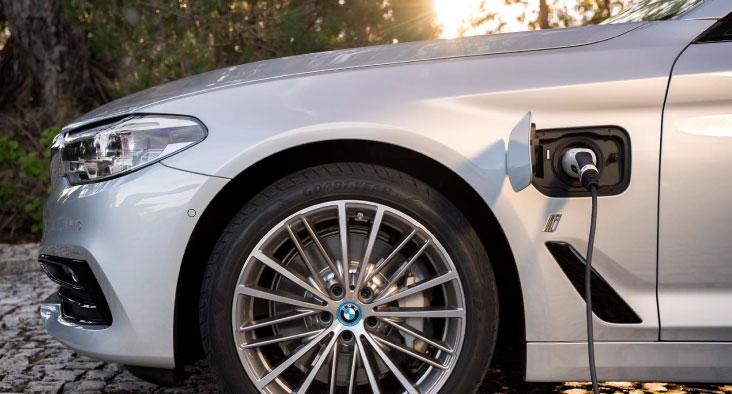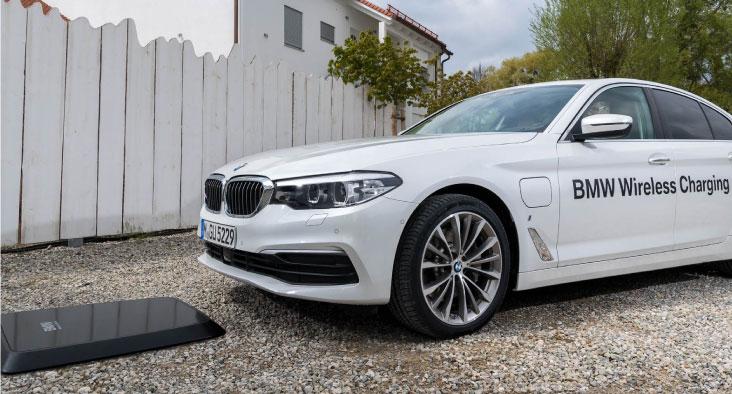 European model shown.
---

The 530e iPerformance is based on the new 5-Series body introduced on non-hybrid versions for the 2017 model year. BMW says the new body is lighter than before, despite being slightly longer, wider, and taller than the outgoing 5-Series. The 530e will be available with many of the technology and safety features seen in other 5-Series models, including gesture control, and both adaptive cruise control and lane-departure warning systems that can provide steering assistance to the driver.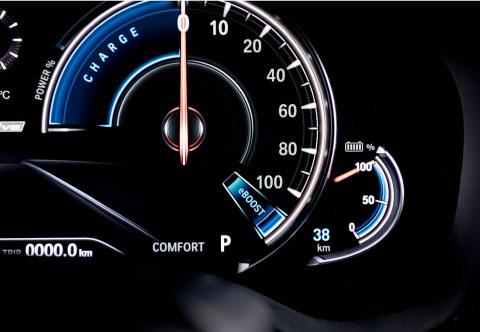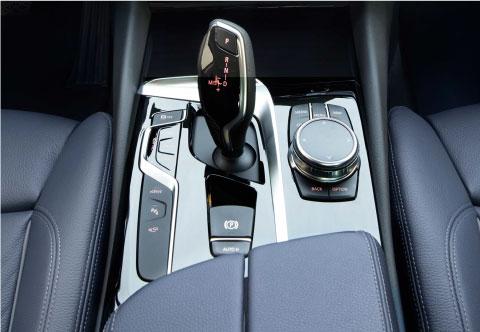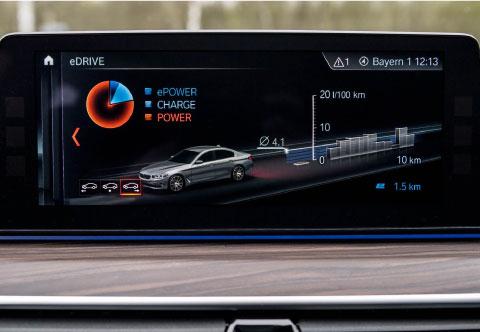 ---
BE AMONG THE FIRST TO TEST DRIVE THE 530e!
The new 2018 BMW 530e models are in stock at BMW of San Francisco! Click here or call 800-872-2697 to schedule your test drive for the BMW 530e now.



Sources: http://www.greencarreports.com/news/1107876_2018-bmw-530e-iperformance-plug-in-hybrid-sedan-for-u-s-unveiled#image=11 and http://www.bmwblog.com/2017/04/26/first-drive-2018-bmw-530e-plug-hybrid/
*Please note that the new terminology for Enhanced Advanced Technology Partial Zero Emission Vehicle (AT PZEV) is Transitional Zero Emission Vehicle (TZEV). TZEVs meet the same certification requirements and qualify for the Clean Air Sticker. Green Clean Air Vehicle decals were originally available to the first 40,000 applicants that purchased or leased cars meeting California's transitional zero emission vehicles (TZEV) requirement, also known as the enhanced advanced technology partial zero emission vehicle (AT PZEV)* requirement. Per SB 286, the expiration date for the green decals has been extended to January 1, 2019. Per budget trailer bill, SB 853 (Statutes 2014, chapter 27), the green decal limit was increased by 15,000 to 55,000 decals effective July 1, 2014. Per AB 2013, effective January 1, 2015, an additional 15,000 decals were made available for a maximum of 70,000. Per AB 95 the green decal limit was raised another 15,000 to a new maximum of 85,000. Per SB-838, and effective as of September 13, 2016, the Green Clean Air Vehicle Decal statutory limit has been removed.
For more information, visit https://www.arb.ca.gov/msprog/carpool/carpool.htm.